TLS | Supporting Mike Butler's CEO Sleepout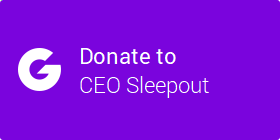 Last year, TLS supported Mike Butler when he took part in the CEO Sleepout at Notts County FC in support of the homeless, helping to raise over £80,000 to help local charities support the homeless in Nottingham! TLS would like to thank everyone else who also supported Mike, including HPS, Integra, Lindhurst, Evolve, Ryley Wealth Management, Buckles, Foxton Wren, Ormit, Pressac, Quartz Legal and Advancis (Brightwake Ltd) to give a hand up, not a hand out!
TLS will once again be supporting Mike when he takes part in the CEO Sleepout in Nottingham on 11th October 2018. Join him and be part of something really different - fun and useful - to help him help those less fortunate than ourselves.
(PS. If you are not based around Nottingham, there is sure to be a similar event near you with CEOSleepout, visit www.ceosleepoutuk.com) 👏